A level 9 mini-adventure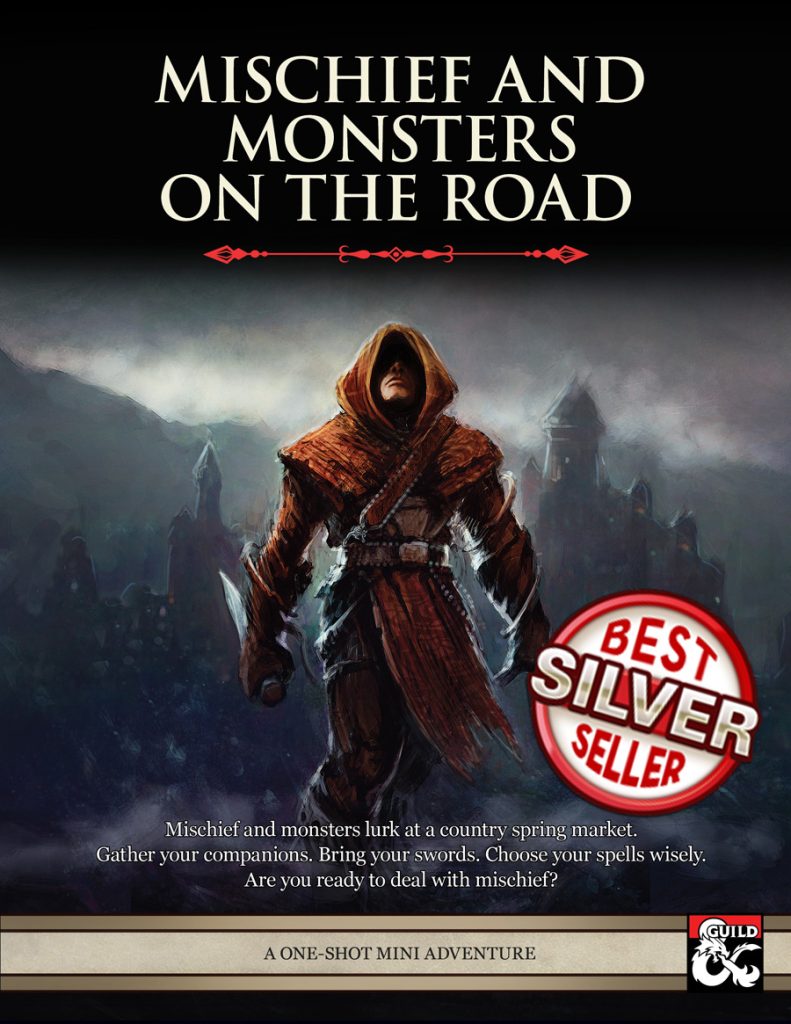 Mischief and Monsters on the Road is a Dungeons & Dragons 5th edition mini-adventure by Midnight Tower for a group of three to five 9th-level characters.
The mini-adventure can be played as a one-shot episode or as a prequel to The Prophecy of Nine Omens Trilogy. It can also be played in any campaign in which the characters are travelling along a countryside road.
A rampaging giant kidnaps a young woman during the country market at the village Femöresgåsen. The villagers offer a reward to anyone who can bring her back alive, and a travelling paladin in shiny armour valiantly accepts the quest.
But not everyone is convinced about the paladin's likelihood of success.
Perhaps there is more to the event at the market than meets the eye?
Gather your companions. Bring your swords. Choose your spells wisely.
Are you ready to deal with mischief?
Includes:
➛ Full colour maps for print and VTT (+ Tokens)
➛ New magic item: Hintherdale Stone
➛ Seven pages of content
➛ Original high-quality art and illustrations