A level 9 adventure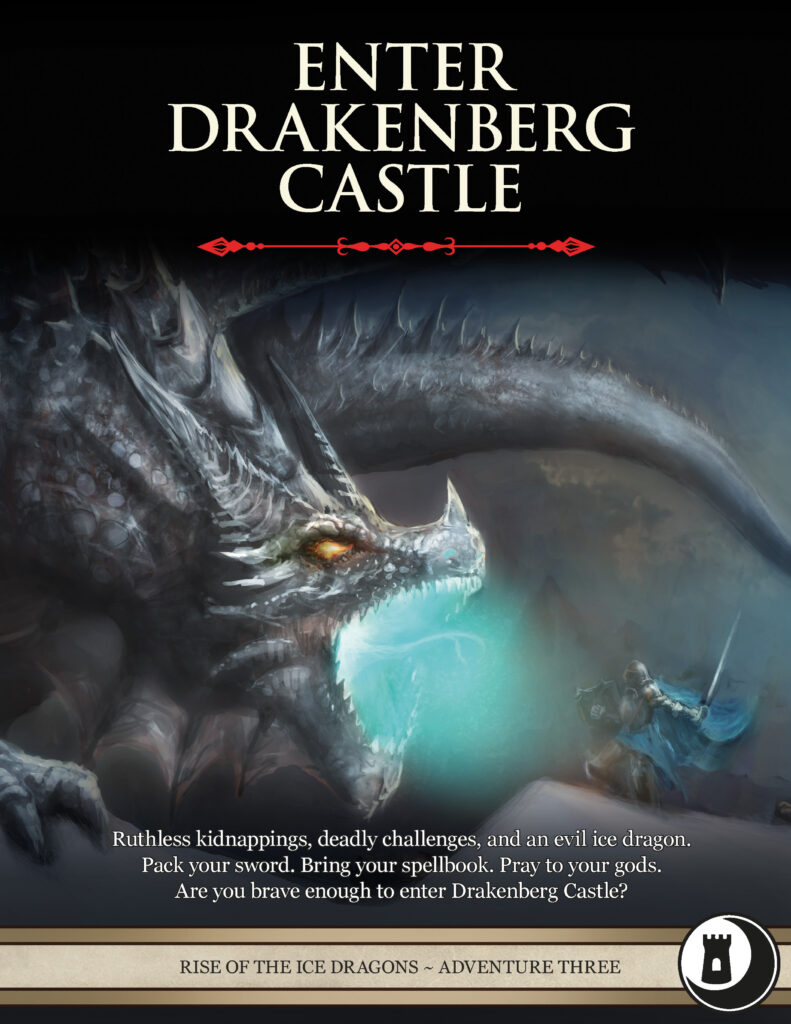 Enter Drakenberg Castle is a Dungeons & Dragons 5th edition adventure by Midnight Tower for a group of three to five 9th-level characters. This adventure can be played as a one-shot or as part of the Rise of the Ice Dragons Trilogy.

Your friend Bjorn Amberclan has been kidnapped by the evil
ice dragon Isdrekin Nixius!
Isdrekin wants three magical orbstones in exchange for your
friend's life. But that isn't the end of his list of demands.
You have to enter Drakenberg Castle, survive the deadly
challenges, confront Isdrekin, and save your friend – before it
is too late.
Pack your sword. Bring your spellbook. Pray to your gods.
Are you brave enough to enter Drakenberg Castle?

Includes:
➛ Classic adventure with three different challenges
➛ New monster: Ice dragon
➛ Detailed NPCs with background descriptions
➛ New unique magic item: Staff of the Ice Dragon
➛ Legend & Lore: Drakenberg Castle
➛ 37 pages of content
➛ Original full-colour maps and illustrations.