A level 2 adventure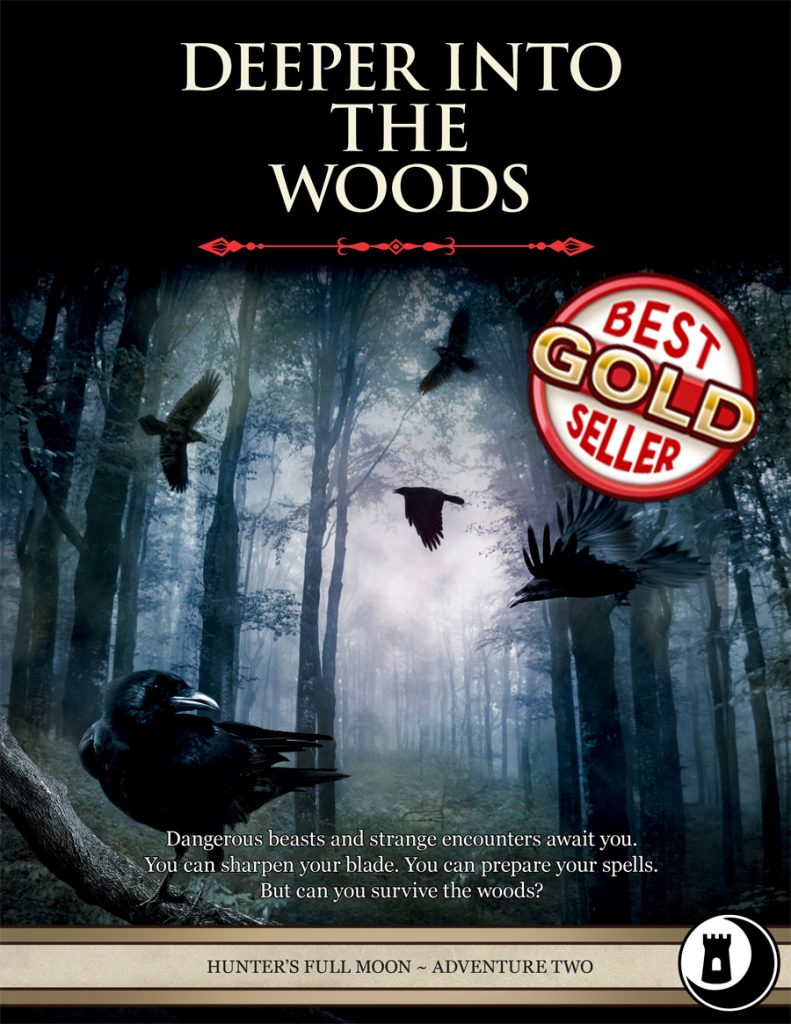 Deeper into the Woods is a Dungeons & Dragons 5th edition adventure by Midnight Tower for a group of three to five 2nd-level characters. The adventure can be played as a one-shot episode or as part of the Hunter's Full Moon Trilogy.
An archaeologist looks for adventurers to search a remote, abandoned tower for a long-lost key. But traveling through the untamed wilderness around Buckbridge is dangerous.
Sneaky goblins, desperate fey, and enormous frogs lurk in the woods. And the tower has a new occupant: a deranged warlock with a strange familiar.
You can sharpen your swords. You can prepare your spells. But can you survive the woods?
Includes:

➛ Open adventure with three different quest paths
➛ New monster: Observant (a tiny beholder)
➛ Unique magical item that increases in power with level: Octavia's Secret, a magical ring
➛ Detailed NPCs with background descriptions
➛ Lore & Legend: The Twins
➛ 31 pages of content
➛ Original art, maps, and illustrations of high quality